Brintha Vasagar
MD, MPH, FAAFP
Dr. Brintha Vasagar is a board-certified family medicine physician specializing in preventive care, women's health and public health. She is proud to have trained at Georgetown University, Johns Hopkins Bloomberg School of Public Health, American University of Antigua, Harvard Medical School and Spartanburg Regional Family Medicine Residency. A survivor of the 2004 tsunami that devastated South Asia, she has spoken before members of Congress and the United Nations about international health issues and disaster preparedness. Dr. Vasagar continues to stand out in her field with numerous published reports, scientific presentations and on-camera appearances regarding public health and medicine. When she is not busy seeing patients at Bayhealth, teaching or performing medical research, she volunteers extensively in the community. Her leadership idol is the late Antarctic explorer, Ernest Shackleton, who pioneered a "people-centered" approach to leadership. Dr. Vasagar was honored to be a 2017 Presidential Leadership Scholar and was recently named a
40 Under 40 Leader in Minority Health by the National Minority Quality Forum
.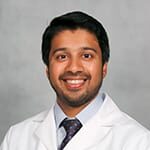 Roshan D. Prabhu
MD
Associate Program Director
Dr. Roshan Prabhu is a board-certified family medicine physician specializing in hospital medicine. He graduated with honors from New Jersey Institute of Technology, received his medical degree from Robert Wood Johnson Medical School, and is proud to have trained at one of the nations original family medicine programs – Hunterdon Medical Center. Dr. Prabhu joined Apogee Hospitalists at Bayhealth in 2014 and quickly rose to become the associate program director of the hospitalist group at the Kent Campus. He also spends his time working closely with hospital administration to improve both patient care and physician satisfaction as the chair of the Bylaws Committee and member of the Medical Staff Peer Review Committee. When he is not seeing patients, teaching students or collaborating with colleagues, Dr. Prabhu spends time with his wife, daughter, goldendoodle and other family and friends. He loves traveling, and enjoys all of the outdoor activities Delaware has to offer. He admires Elon Musk for his ability to think outside of the box and innovative approach to progressing our community and conserving our environment.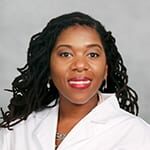 Kandis Samuels-Leutzinger
MD, MPH
Associate Program Director
Dr. Samuels-Leutzinger graduated with honors from Delaware State University with a Bachelor of Science Degree in Biology. She obtained a Master's Degree in Public Health, with a concentration in Global Health from The George Washington University in Washington, D.C. She attended Morehouse School of Medicine in Atlanta, GA and completed her residency at St. Francis Healthcare Family Medicine Residency and served as Co-Junior Medical Director. She received the STFM Resident Teacher Award in 2020. She practices full-spectrum family medicine and enjoys taking care of patients in all ages and stages of life. Her particular interests include women's health/obstetrics, process improvement, and health inequity. She admires Ida B. Wells-Barnett for her activism in gender equality, social justice and racial unity.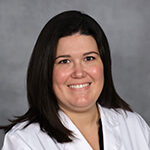 Angela Debo
DO
Angela Debo, DO is a board-certified family medicine physician specializing in women's health and preventative care. Dr. Debo grew up in Dover before making her way to University of Delaware for undergrad and then to Philadelphia College of Osteopathic Medicine for medical school. When she is not seeing patients Dr. Debo enjoys both resident and medical student teaching. In her spare time, Dr. Debo enjoys spending time with her husband and son as well as extended family in the area. They enjoy the beach and trying new restaurants. She admires Ruth Bader Ginsburg for her dedication to women's rights, gender equality, and social change.
Pavandip Virdi
MD
Pavandip Virdi, MD is a family medicine physician specializing in geriatric medicine. Originally from Vancouver, Canada, Dr. Virdi moved to Philadelphia for Family Medicine residency training at Drexel University College of Medicine, followed by Geriatric Medicine fellowship at Abington Jefferson Health. Although she practices full spectrum medicine, Dr. Virdi's clinical interests include geriatric medicine, end-of-life and hospital-based medicine. She also enjoys student and residency education. While in her spare time, Dr. Virdi loves to explore new cities, running and discovering scenic hiking trails with her husband. Dr. Virdi admires Jacinda Ardern for her forward thinking, coolness under pressure and her decisiveness as a leader.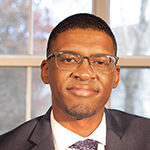 Cameron Golden
PharmD
Dr. Cameron A. Golden is a clinically trained pharmacist with a board certification specializing in ambulatory care. He graduated with his Doctor of Pharmacy from the historic Philadelphia College of Pharmacy in 2018 and completed a pharmacy residency at Bayhealth in 2019. His professional interests include family medicine, diabetes management, and population health. As a former resident, Dr. Golden is also very passionate about contributing to residency training and serves as the Program Director for Bayhealth's Ambulatory Care Pharmacy Residency Program. He enjoys traveling, exploring new restaurants, and spending quality time with his friends and family. Dr. Golden admires Dr. Martin Luther King Jr. for his unwavering faith, commitment to his community, and his ability to inspire hope.
Stephanie Green
MBA
Since earning her Masters in Business Administration, Stephanie has spent the past eight years growing her career in medical education. Her experiences as Director of Clinical Placement and Residency Coordinator have afforded her the opportunity to see things from a student and resident perspective, and connect with them on another level, understanding and addressing their needs and concerns. Stephanie moved to Dover to be close to family and and enjoy the benefits of a smaller community. She enjoys volunteering, particularly feeding the homeless and hosting events to benefit the underserved. She admires Barack Obama as a leader for his calm demeanor, clear communication, and perseverance in the face of adversity.
Jamilah Boston
Jamilah Boston, program assistant to the Program Director and Program Coordinator of the Family Medicine Residency Program, is responsible for all administrative tasks. Jamilah embarked on her undergraduate work at Harcum College. She has more than 20 years of professional experience as an executive assistant to multiple presidents and CEOs in the health and human services and trade organization industries. Jamilah finds joy volunteering for the Special Olympics. In her spare time, she is an entrepreneur, and her passions are aiding children and families with societal changes. A native of Philadelphia, Jamilah is a mother of two children- one of which is a sophomore college student.